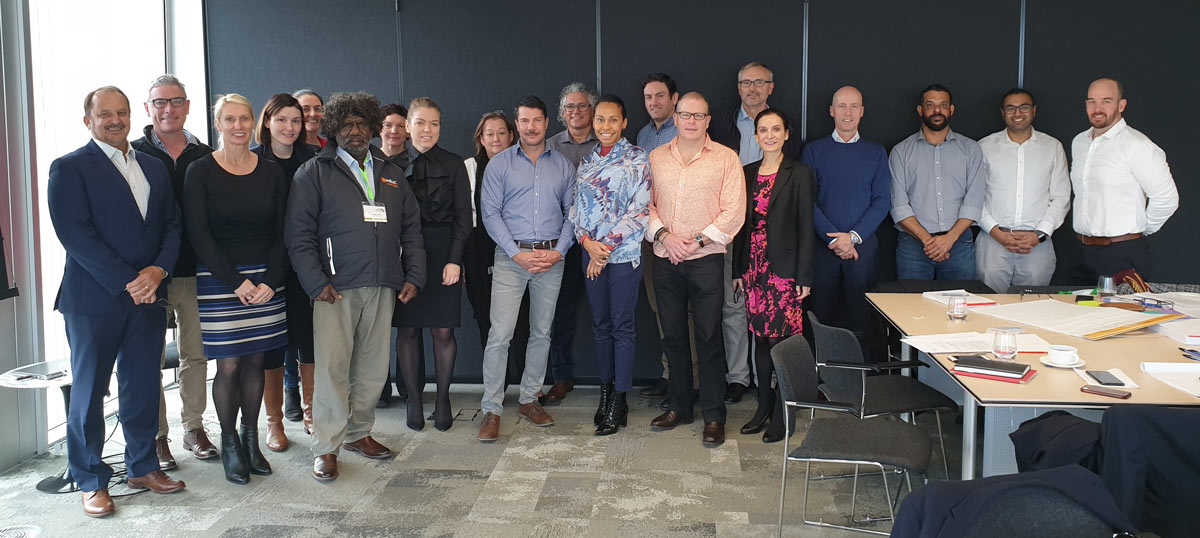 A new community of practice – Working Together – was established in 2019 to maximise outcomes from agreements and partnerships between the minerals industry and indigenous people in Australia. The focus is on enhancing collective knowledge and advancing identified priorities.
Working Together is an initiative of the Minerals Council of Australia (MCA) and National Native Title Council (NNTC). It is supported by the National Indigenous Australians Agency (Australian Government), Aboriginal Enterprises in Mining, Energy and Exploration (AEMEE) and the MoU to Increase Indigenous Participation in the Queensland Resources Sector, as well as the Sustainable Minerals Institute's Centre for Social Responsibility in Mining (CSRM) at The University of Queensland.
Participation is open to MCA member companies; representatives from Traditional Owner groups, Aboriginal and Torres Strait Islander peoples and organisations from mining regions; relevant non-government organisations; government agencies and academia.
Working Together participants recognise the need for a collaborative approach to learning, sharing knowledge and experiences, and enhancing outcomes for engagement between the minerals industry and indigenous peoples.
For further information about the Working Together community of practice, please contact, the This email address is being protected from spambots. You need JavaScript enabled to view it. .